Background
Welcome to Virtual Team Captain (VTC), a solution for streamlining the club sports experience. I have played club sports in high school, college, and as an adult, filling in various roles from season to season. Of them all, none has been more taxing than being a team captain. It is a critical role for any team. The experience was rewarding, but the responsibilities soon became overwhelming. Managing finances, scheduling, and logistics became difficult and time consuming. I got to the point where I just wanted to focus on the game and not have to worry about the details.
Sports were fun when all you had to do was show up and play.

VTC was created to make it easy and convenient to play team sports. To do that today, you normally would have to become a member of a league or a club to make that happen. It is normally not easy to sign up or schedule, and may require a commitment that some players are not ready to make. VTC is designed to make it possible for all levels of commitment, from a single match through an entire season whether you are in town, out of town for work, or on vacation. When life happens, you should still be able to get your game on. Join VTC and let us handle the details.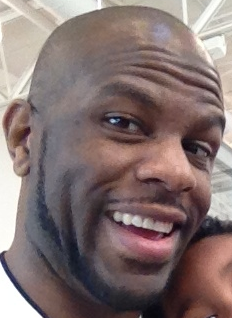 Founder
Etzel Brower
Offerings
Services are available for players, teams, and leagues. We would be happy to talk with you regarding any questions you may have. Feel free to reach out to us at sales@virtualteamcaptain.com. We look forward to working with you!
Leagues
Streamline league registration and management

Coordinate services with other leagues in the area

Grow your league presence and solidify your branding
Captains
Outsource your team management

Advertise outside of your player network

Receive updates regarding new players in the area

Create event matchups at various skill levels within your local sports community
Players
Link up for a game, with a team, or to a league at various skill levels

Online lookup, registration, and easy payment options

Works with your schedule when you are available to play
Connect with Us